The parade of hearts is a public arts experience located in the heartland of the united states. From March – the end of May, original artwork based on the kc heart will be placed around the city as an example of unification and to make our communities stronger. Raised funds will go towards those most affected by the events of 2020 and 2021.
View Beneficiaries
About the Hearts
156 Hearts. 2 States. 1 Heartland.
For more than 100 years, Kansas City has laid claim to America's Heartland. The Heart of America has been displayed in the form of railroad pins, at civic events, on t-shirts, to the uniforms of the legendary Monarchs Negro League Baseball Team who sported the KC heart on their uniforms. And currently, the KC heart is used as our region's icon.
In spring 2022, communities from across the Kansas City region will show the world why we are known as America's Heartland and why we have the biggest hearts. We fabricated 5′ heart sculptures and asked local artists to design them to create an unprecedented art experienced rooted in hope and unity. The hearts will be on display from March to June 10th. 156 Hearts. 2 States. 1 Heartland!
Your Digital Parade Grand Marshall
Download the Parade of Hearts app today for the ultimate guide to this unique community art experience.
Map with GPS locations for every heart
Artist's bios and the inspiration behind their heart designs
Interactive treasure hunt for the family
Create your own virtual heart
Exciting offers from local merchants
Important updates on events happening throughout the area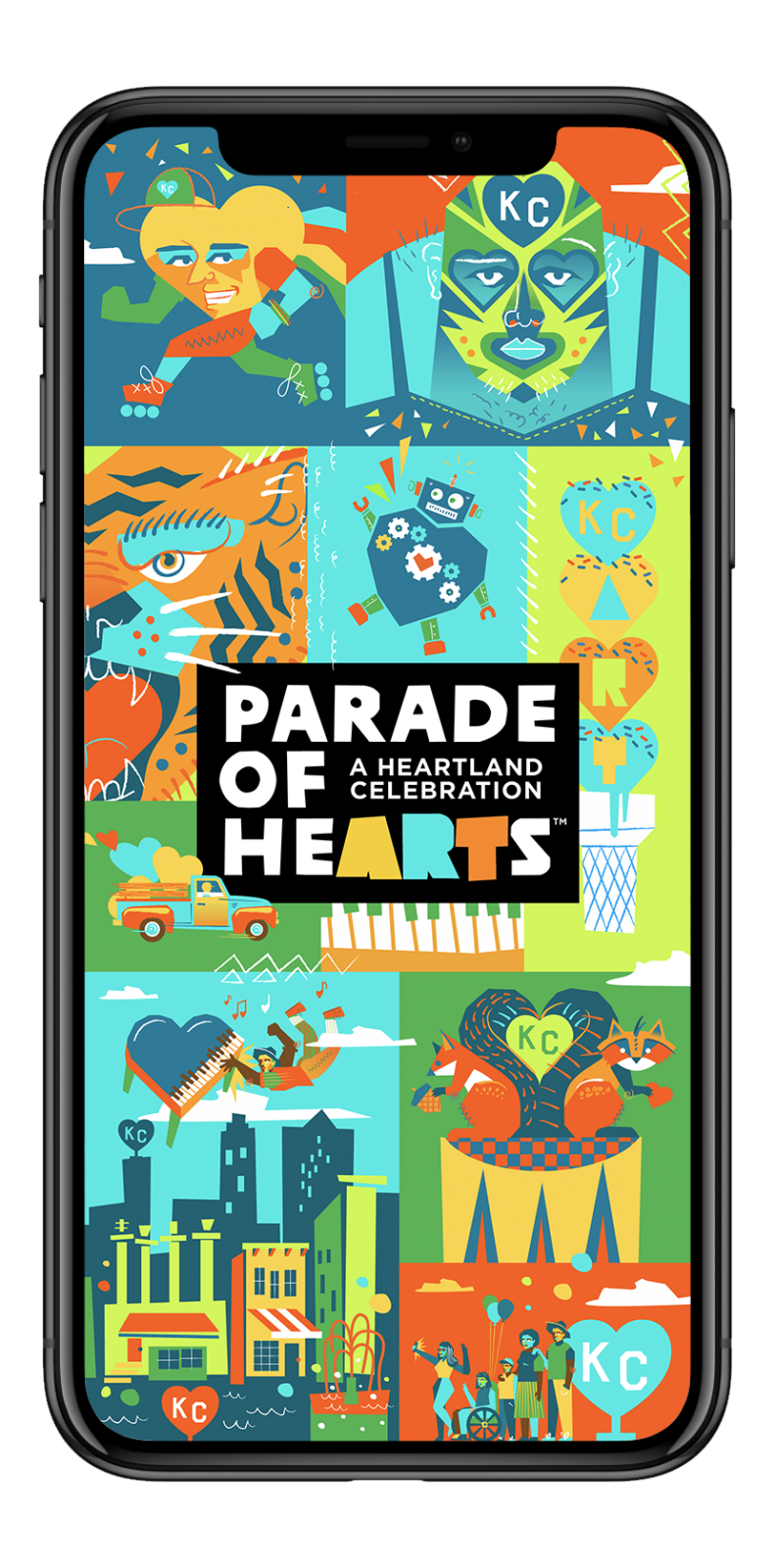 Merch
Check out the official Parade of Hearts merchandise here!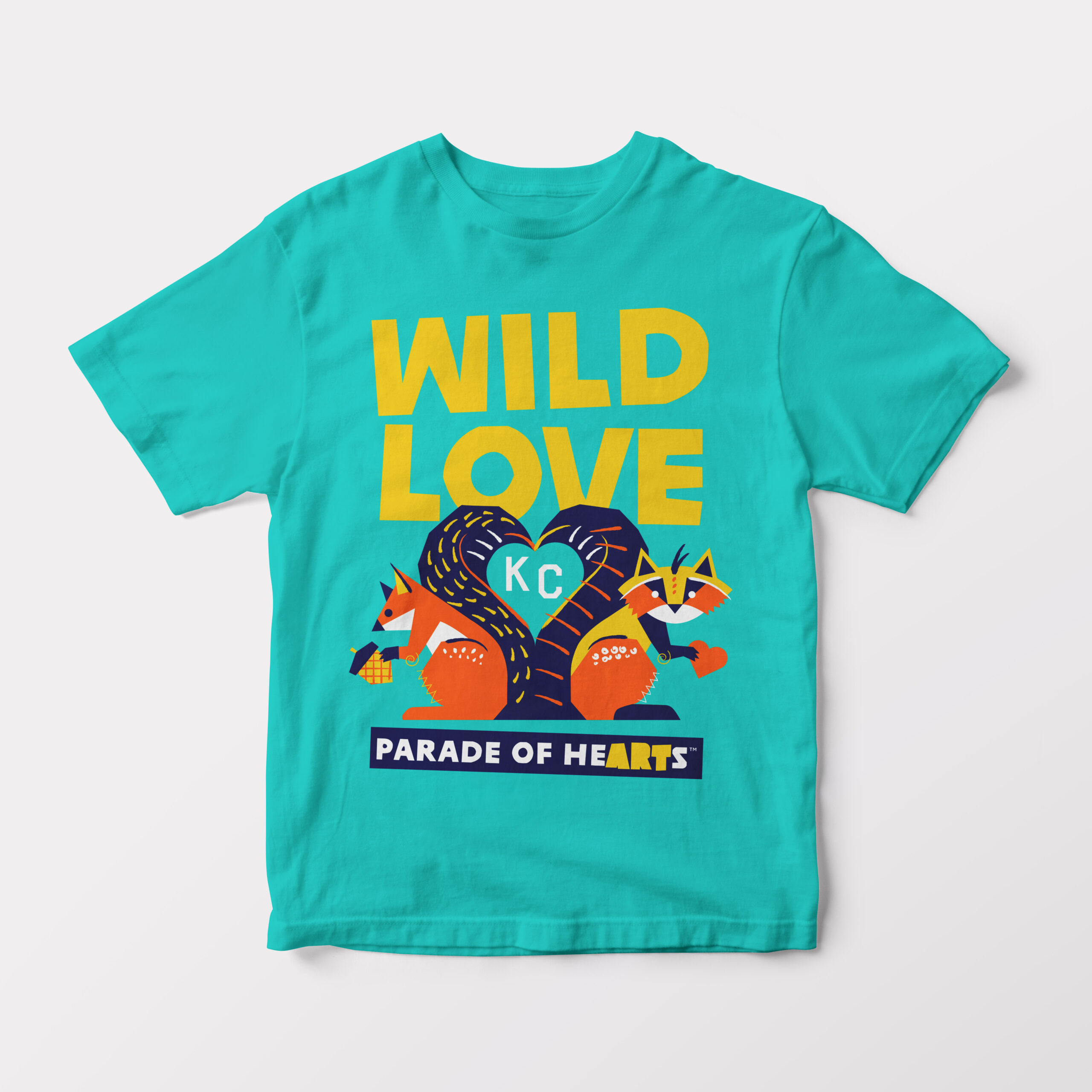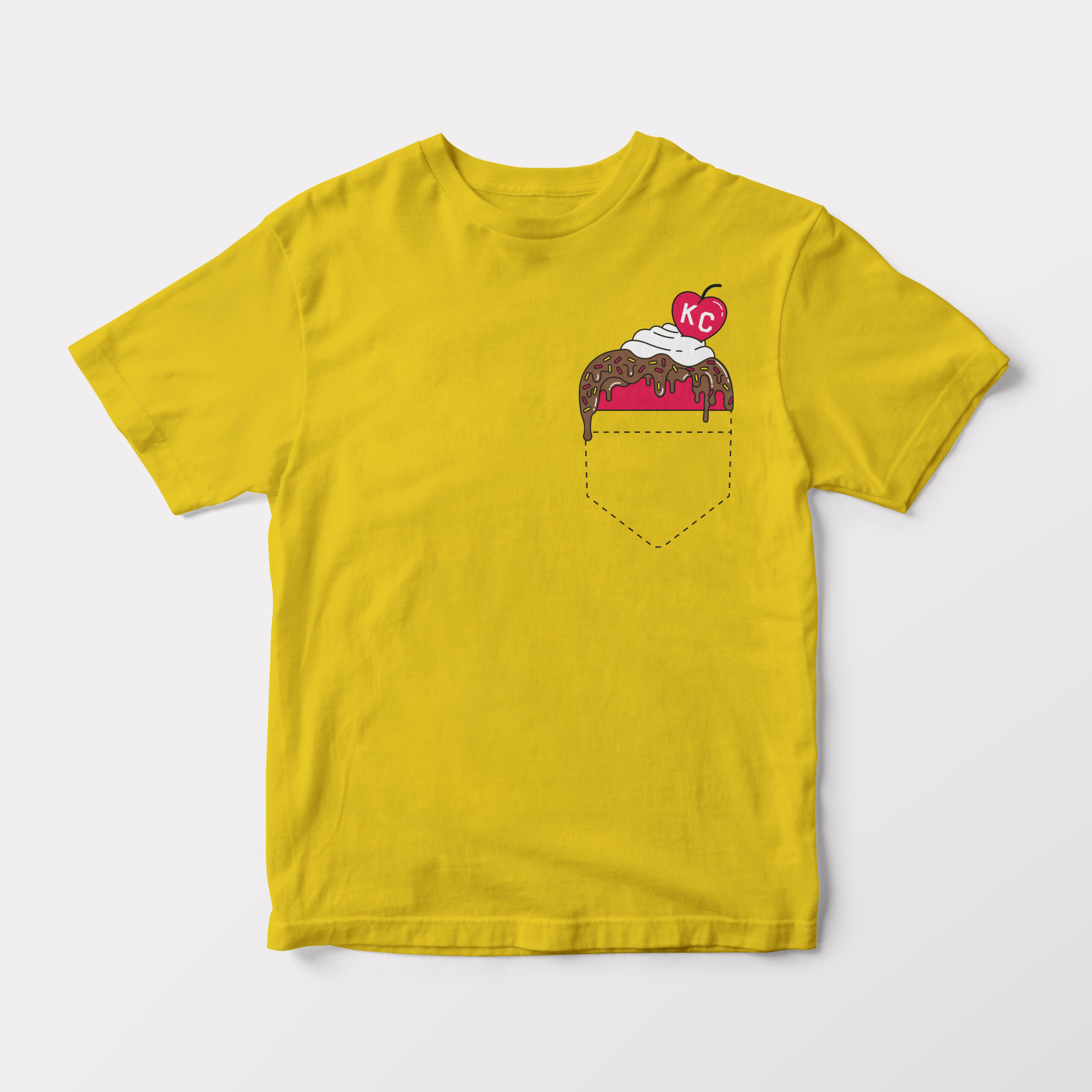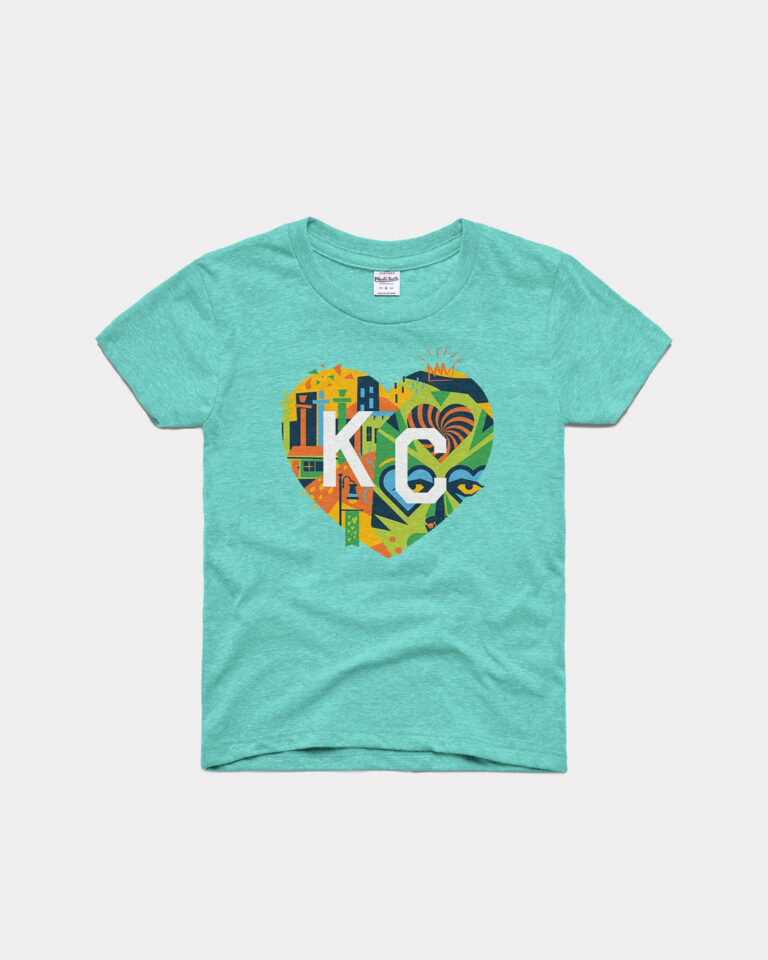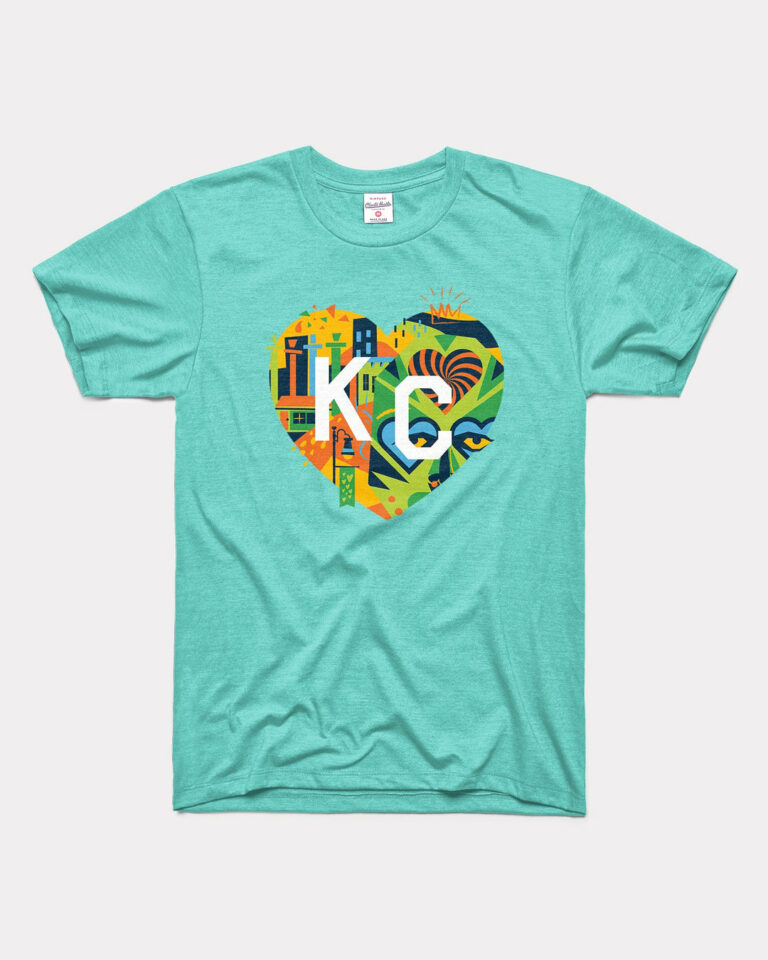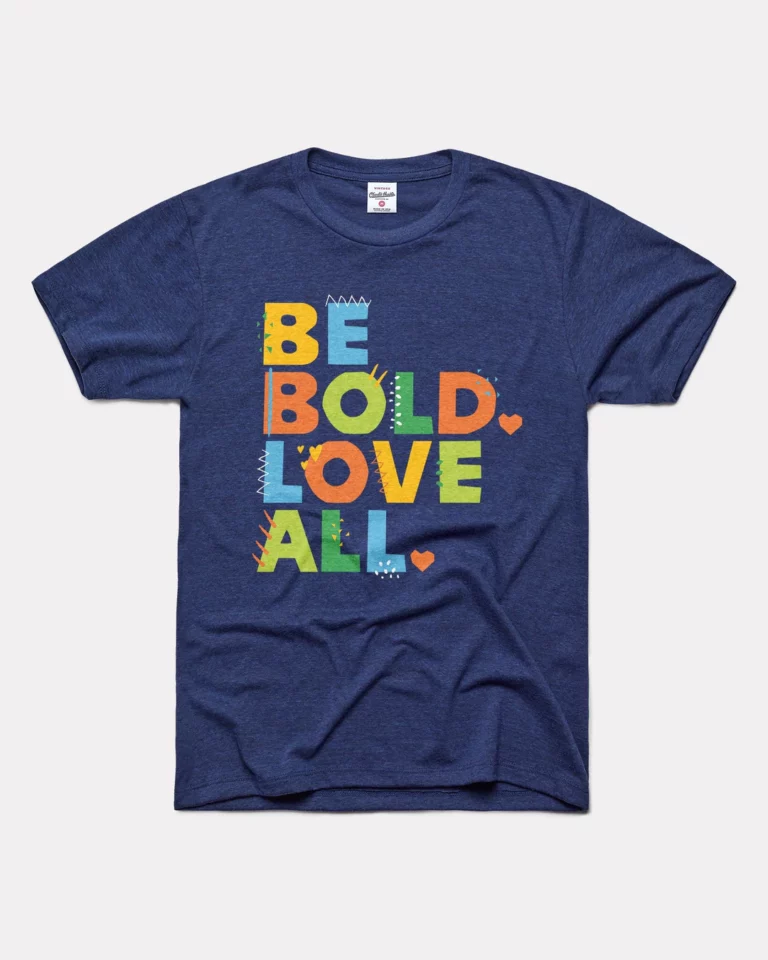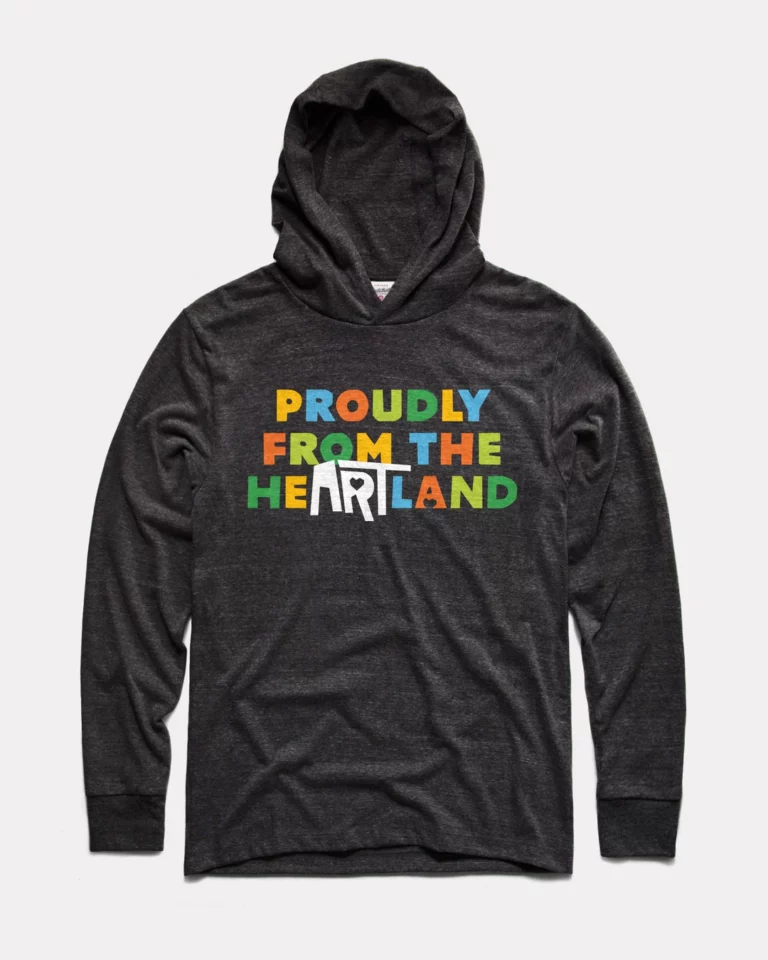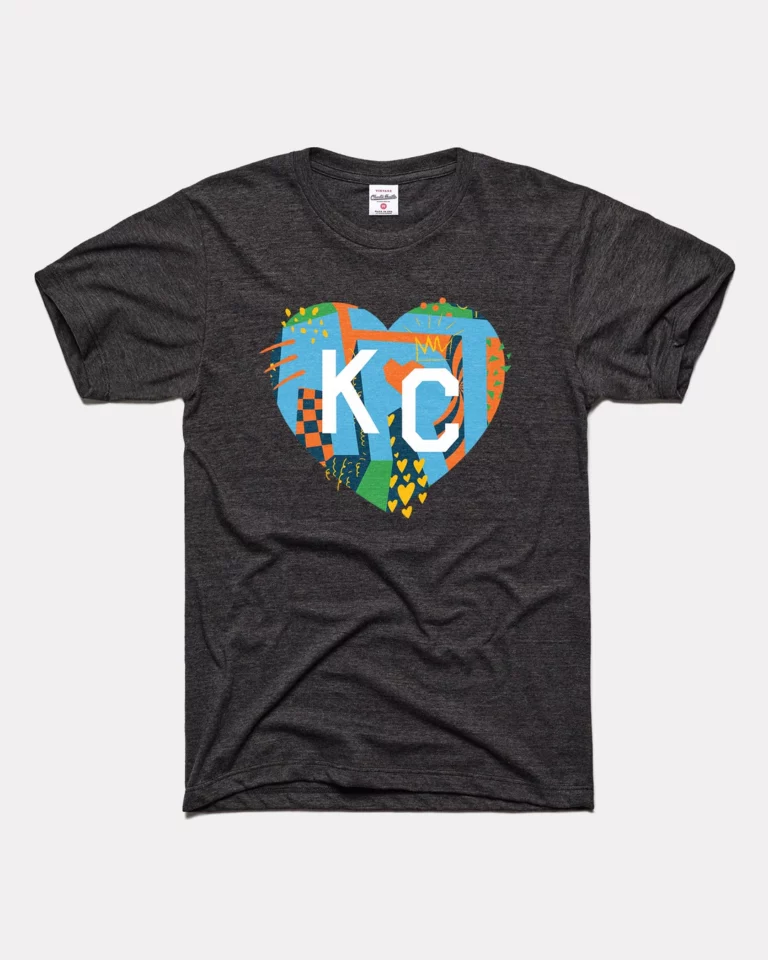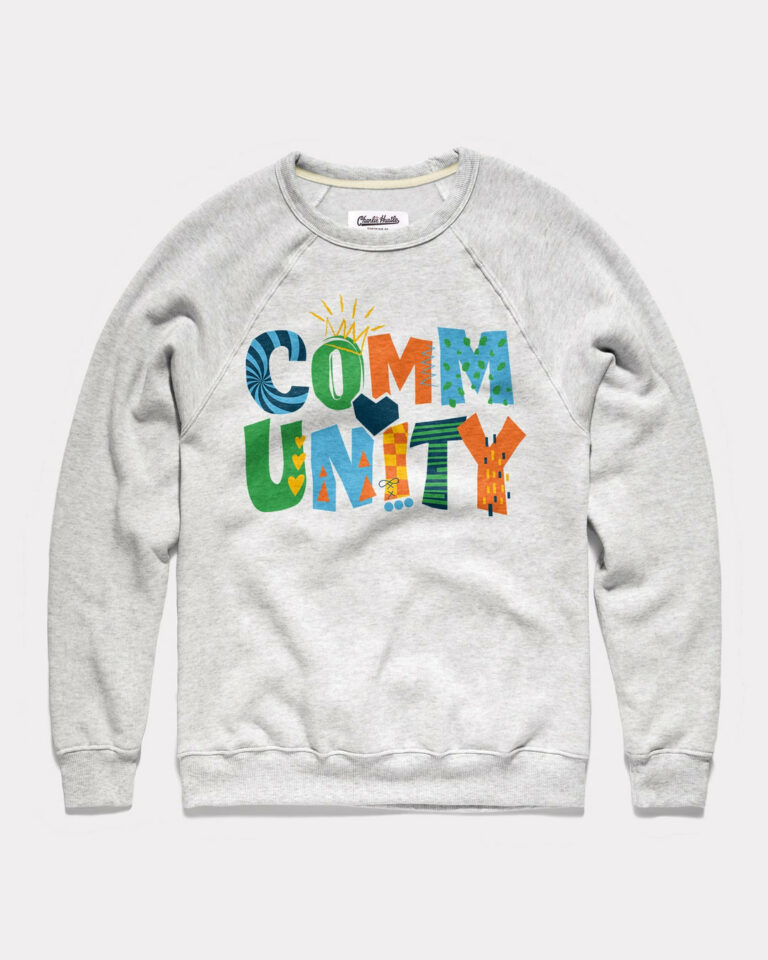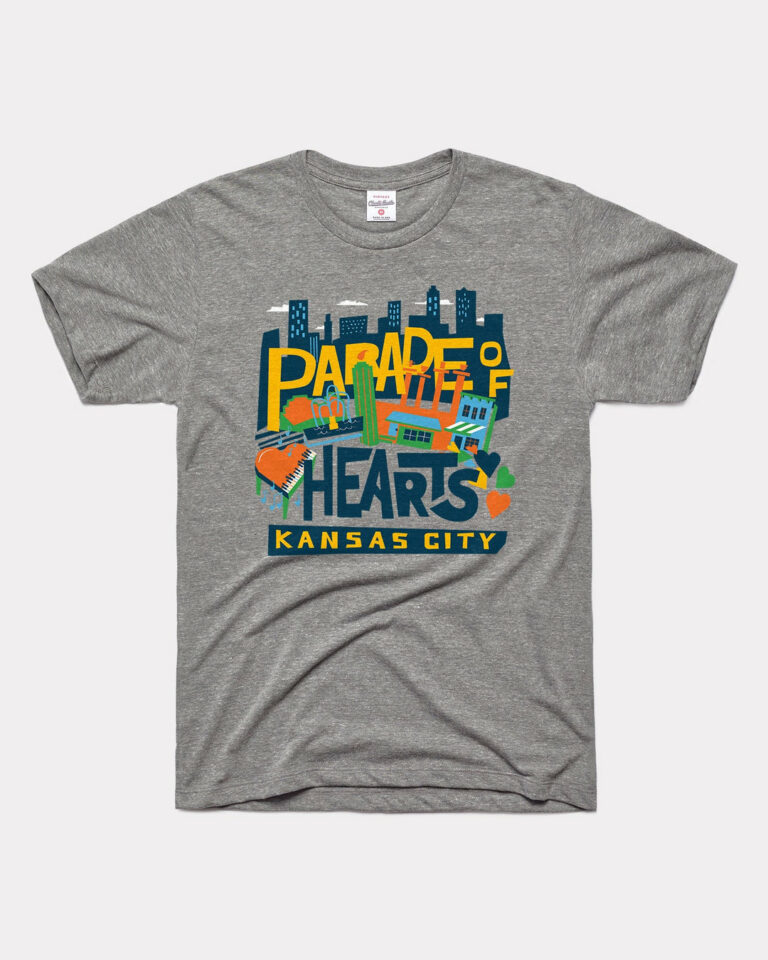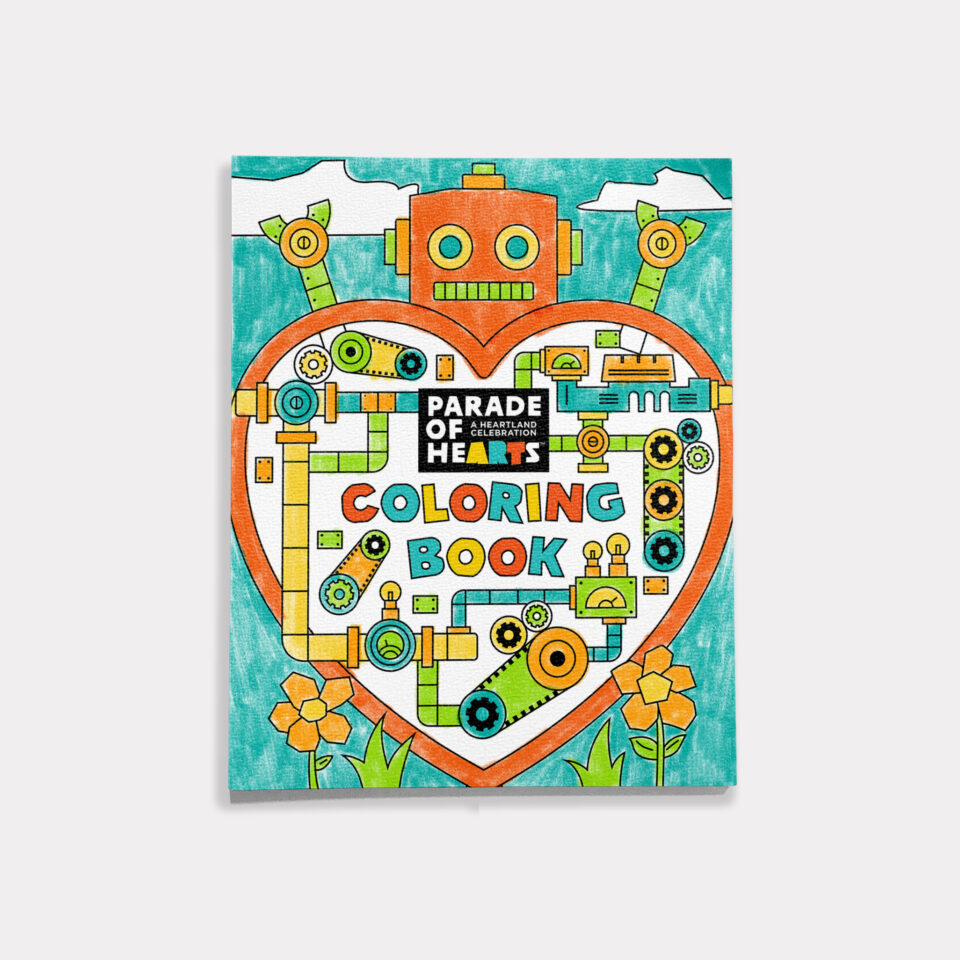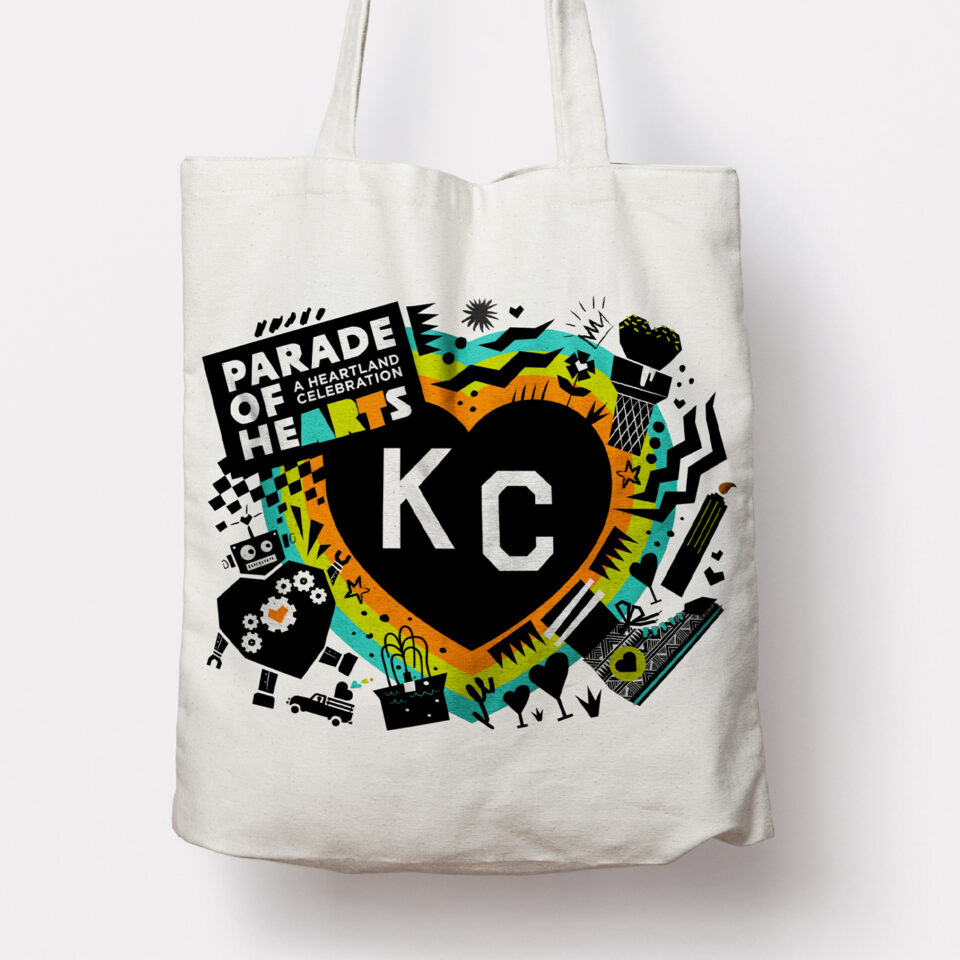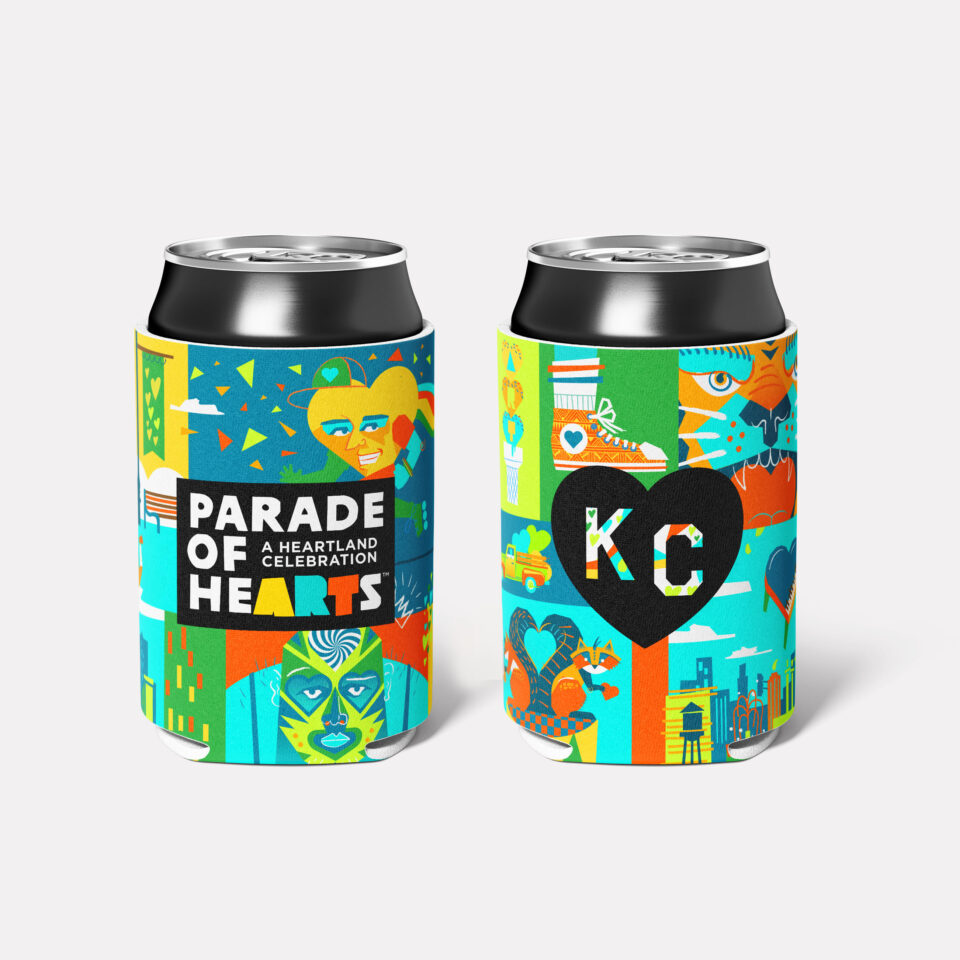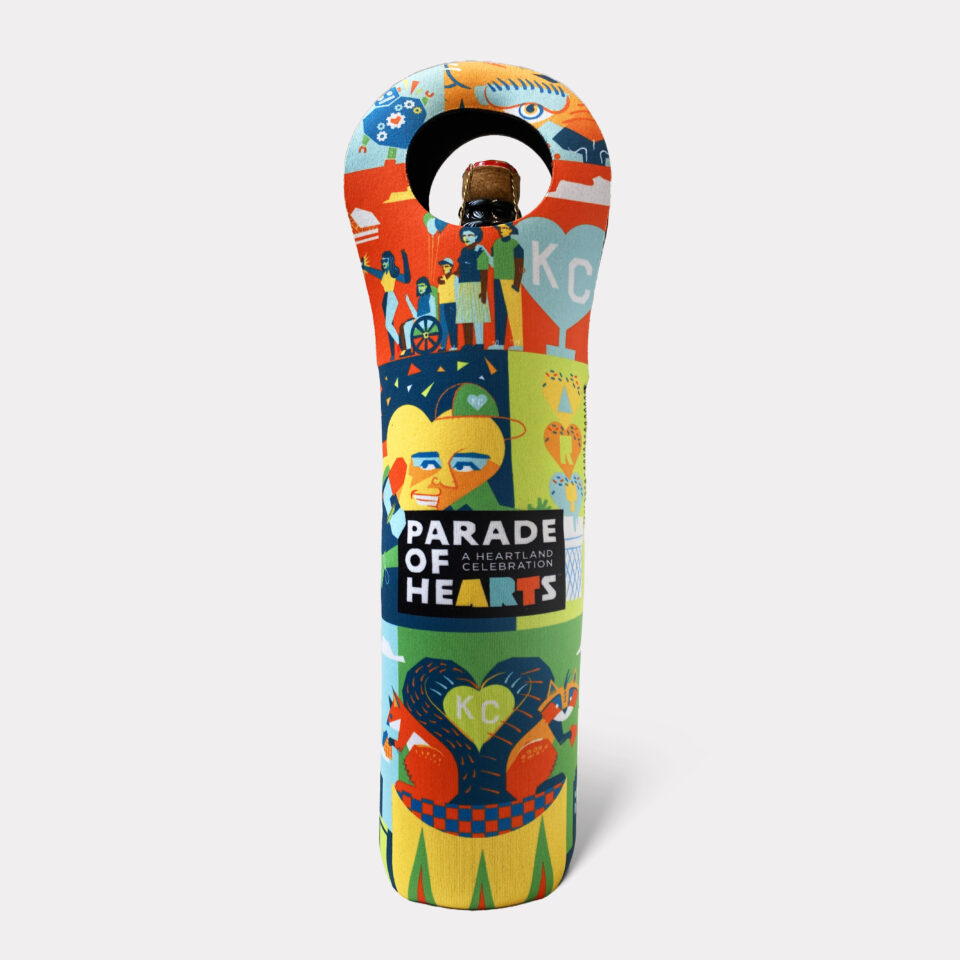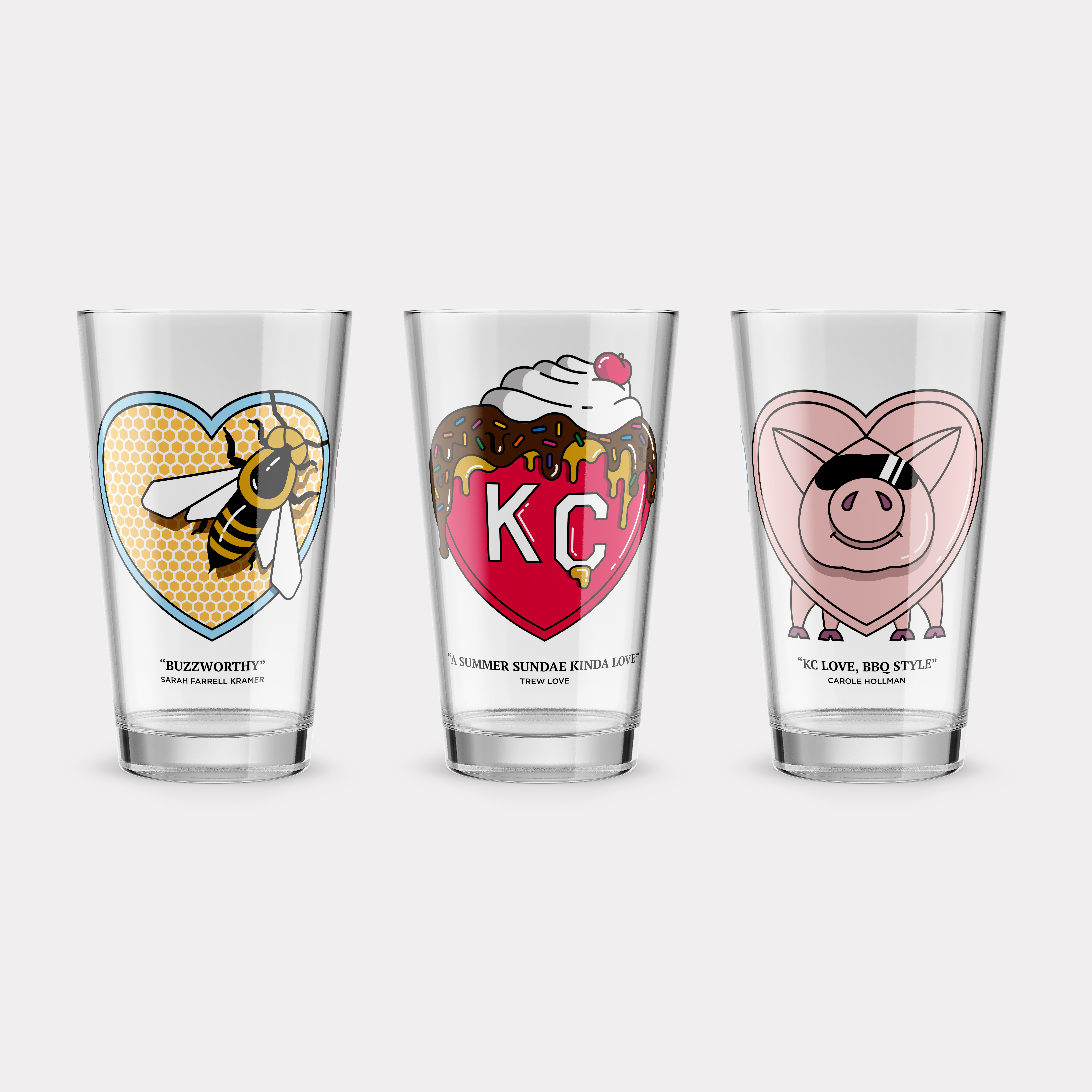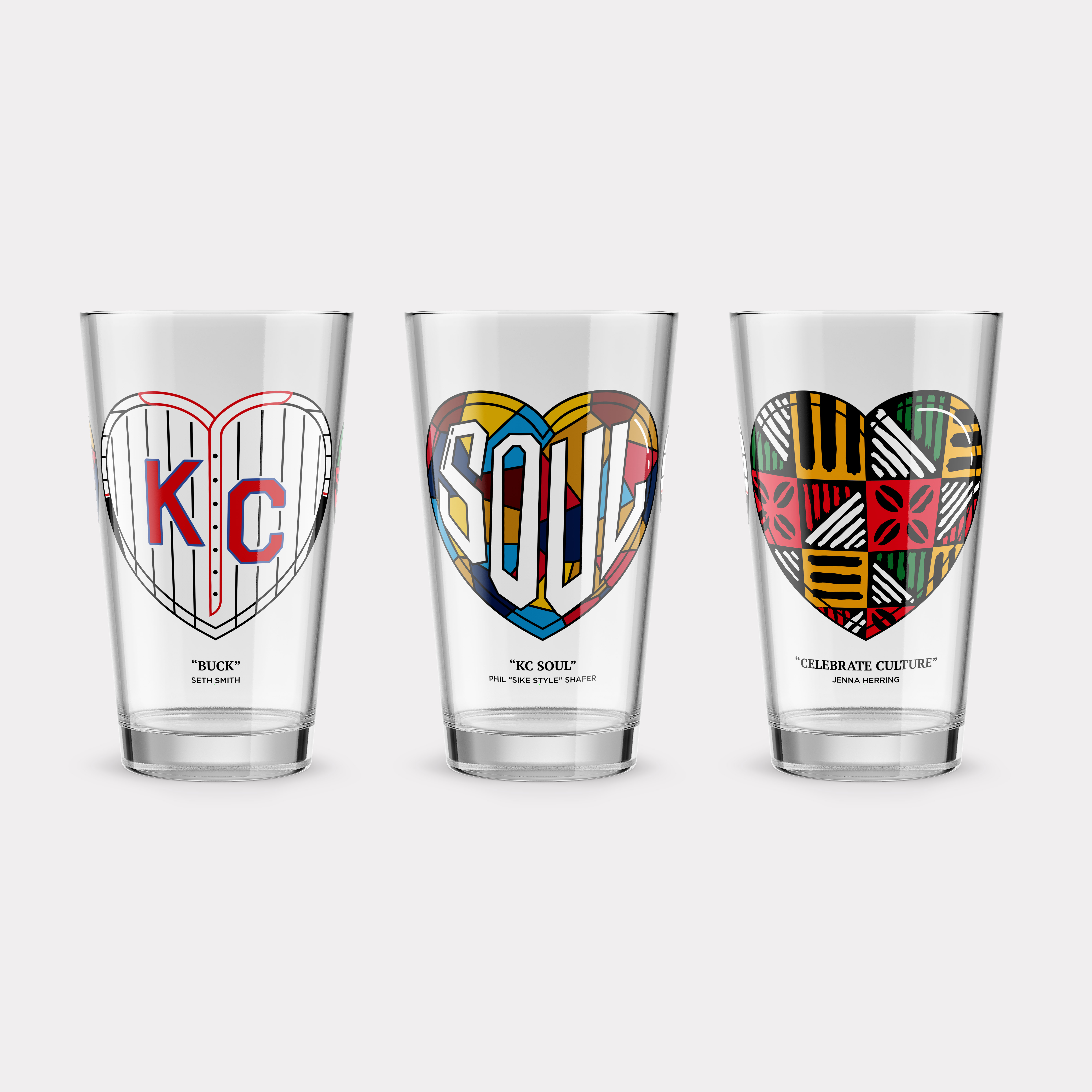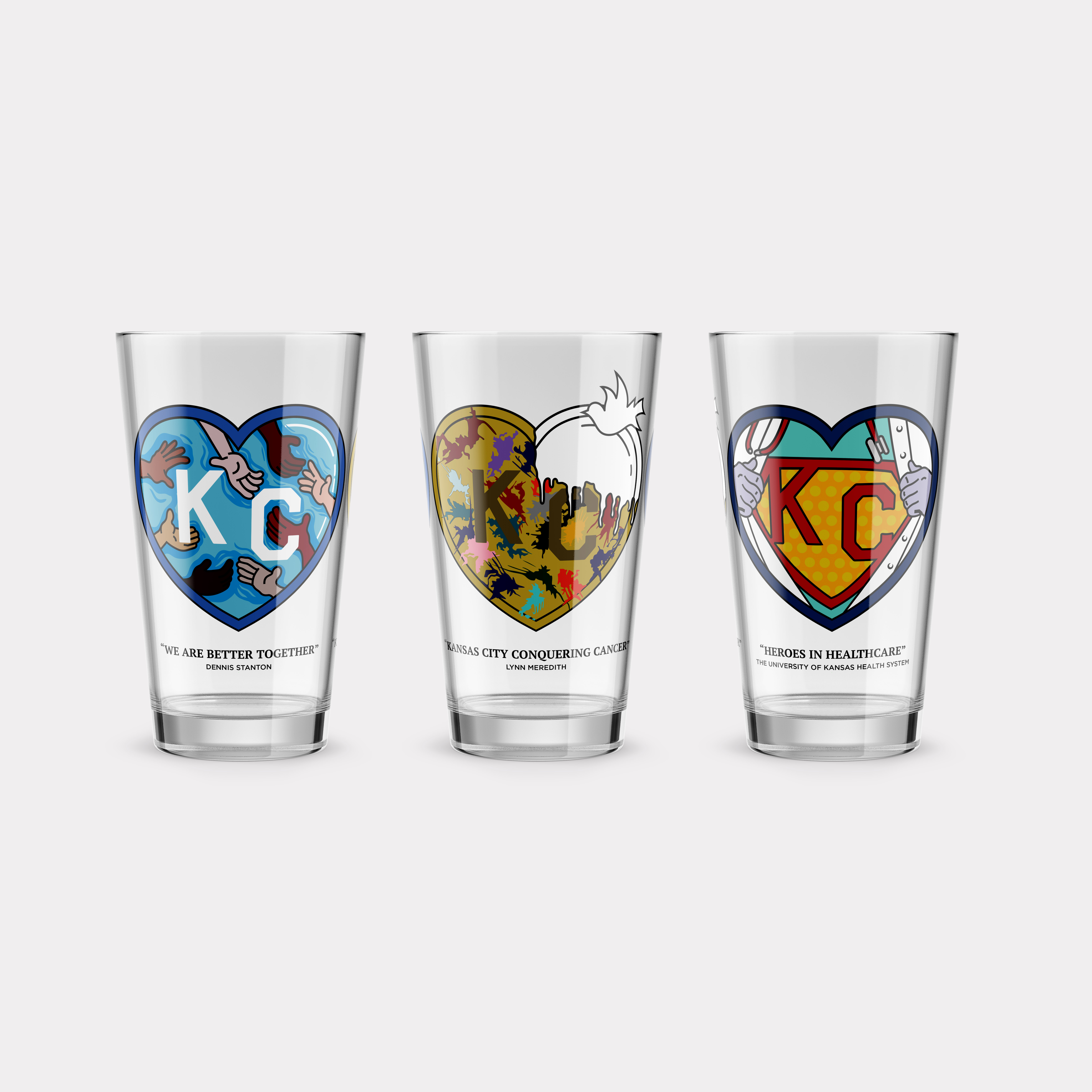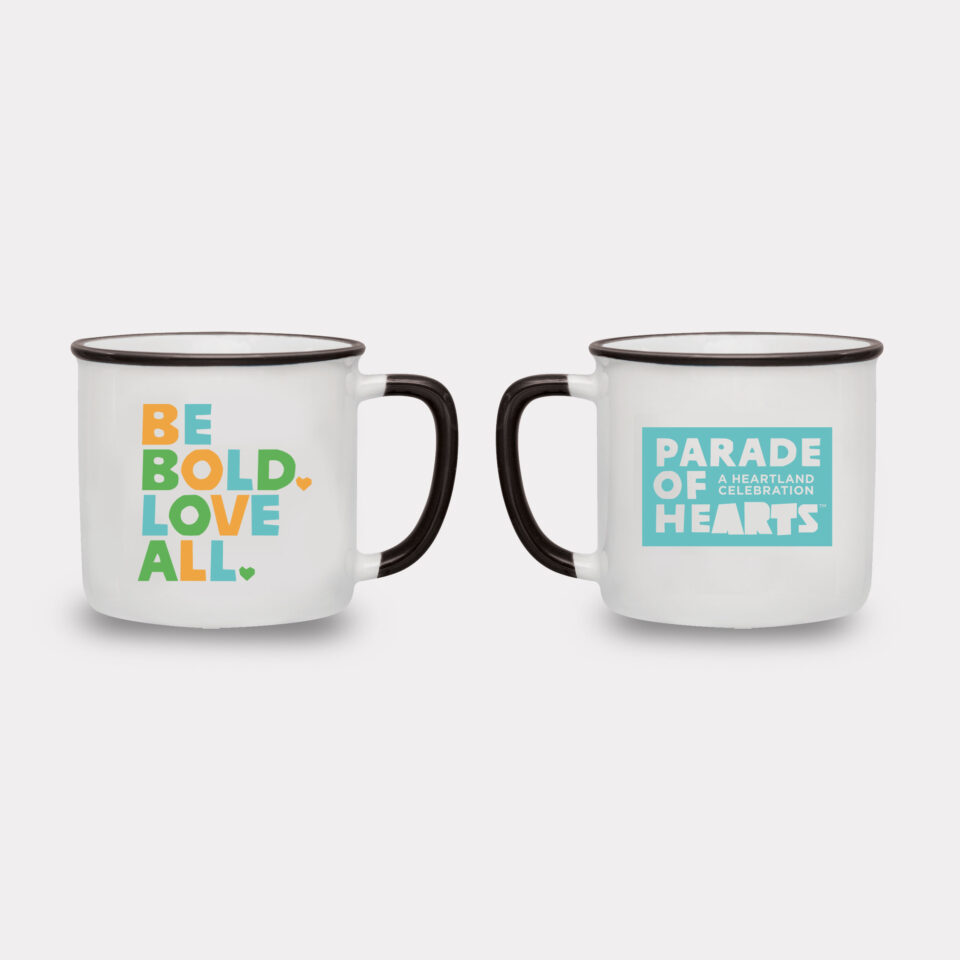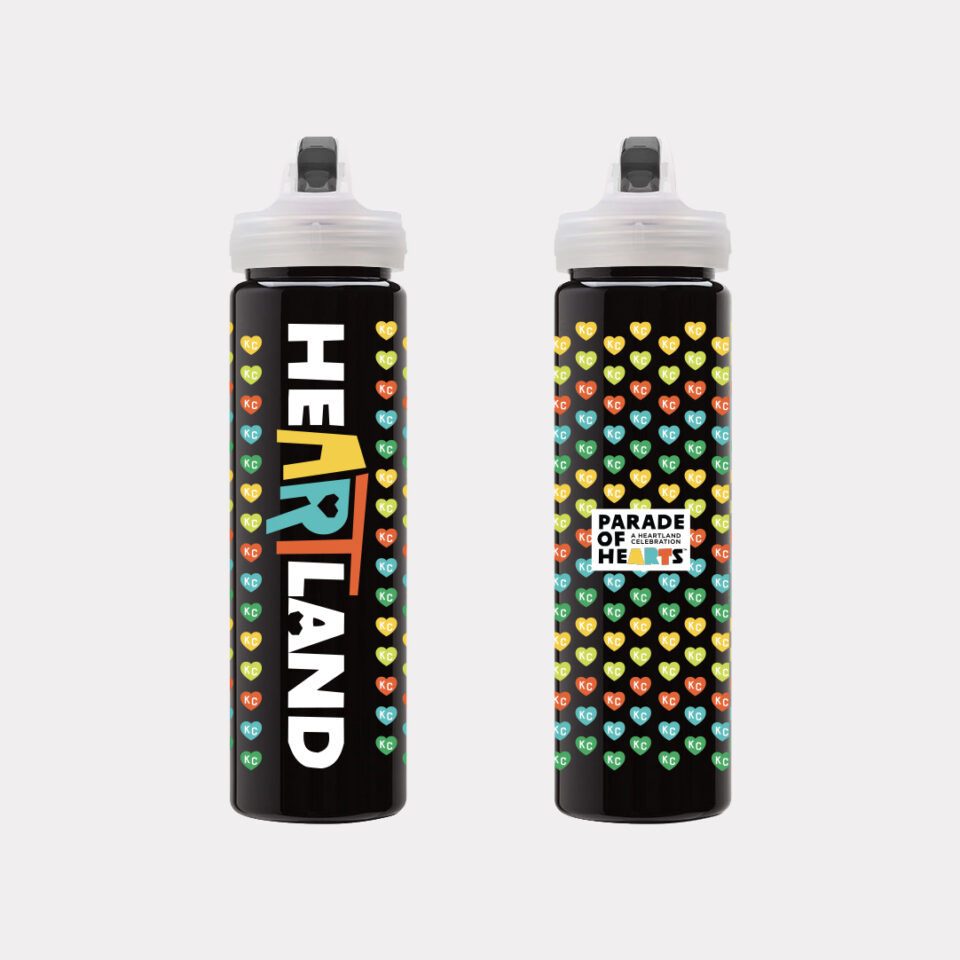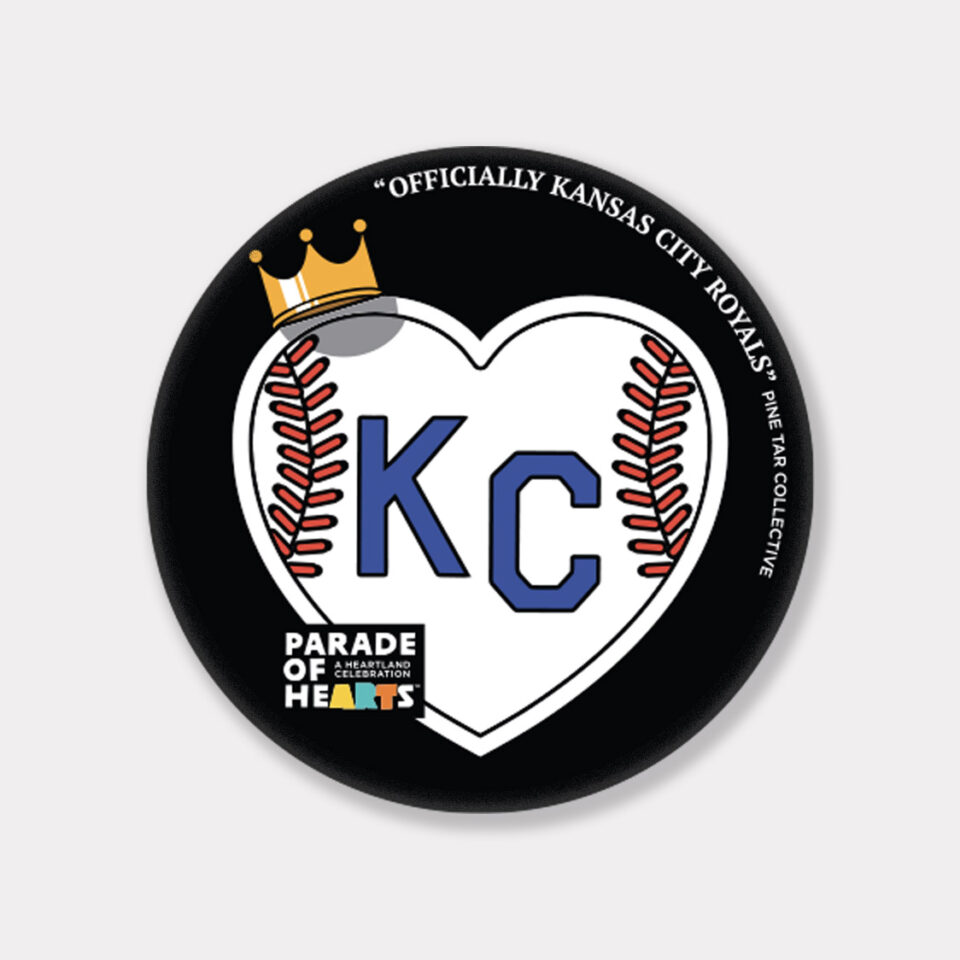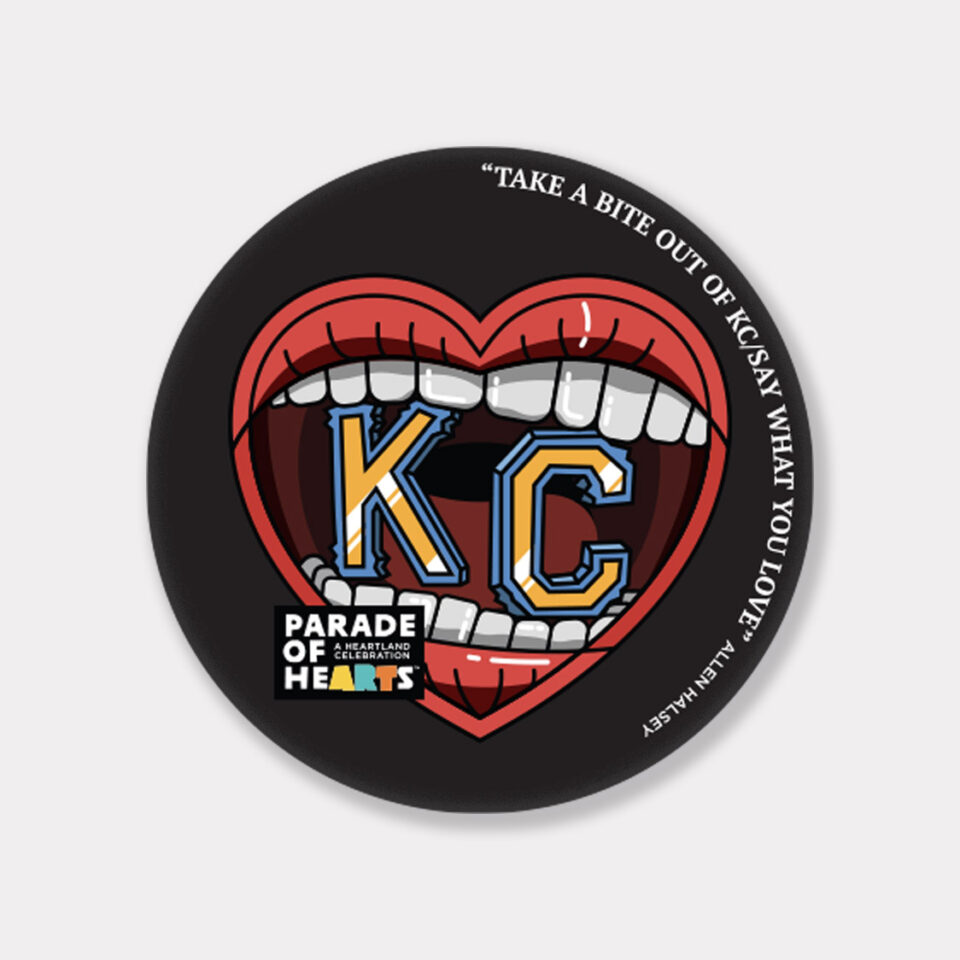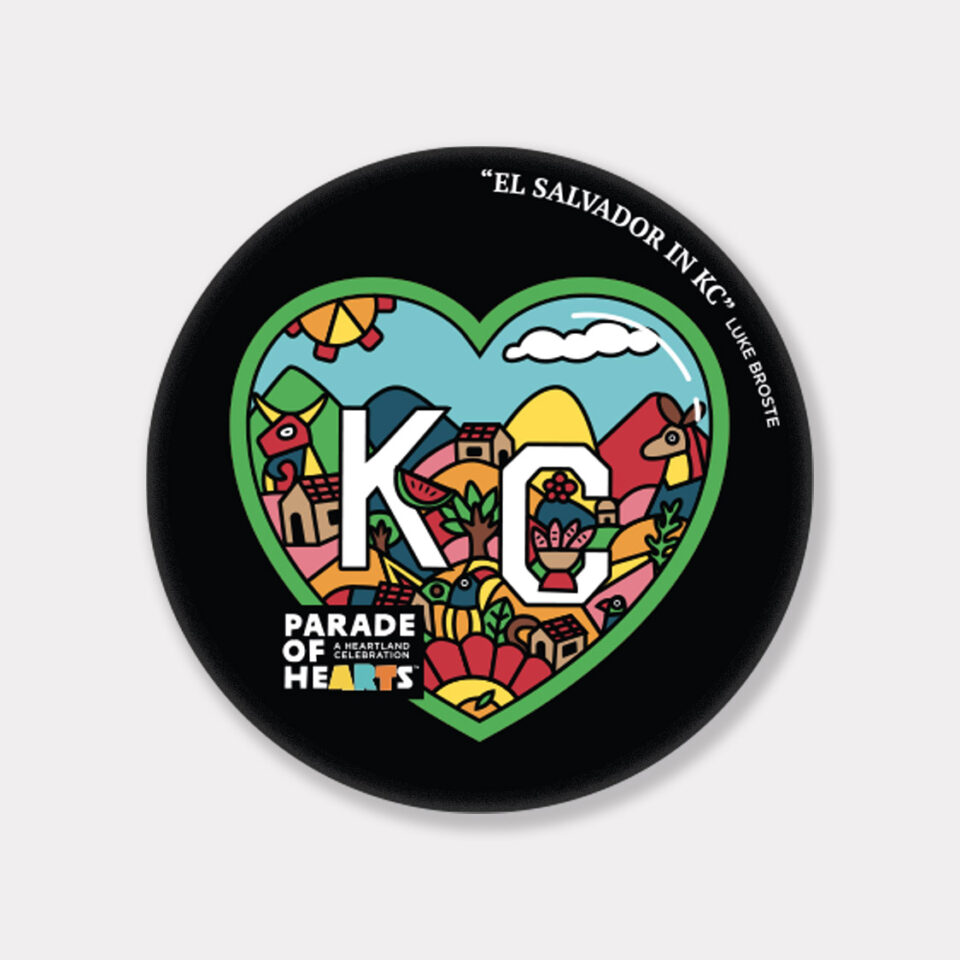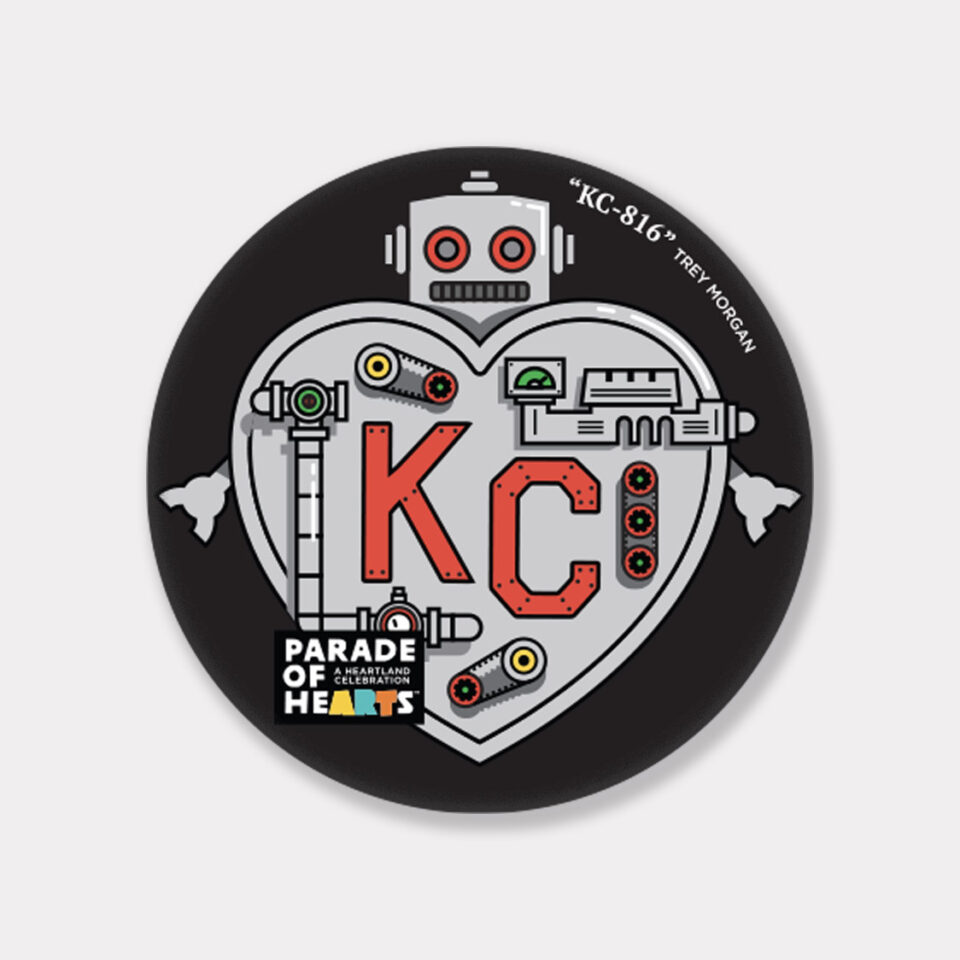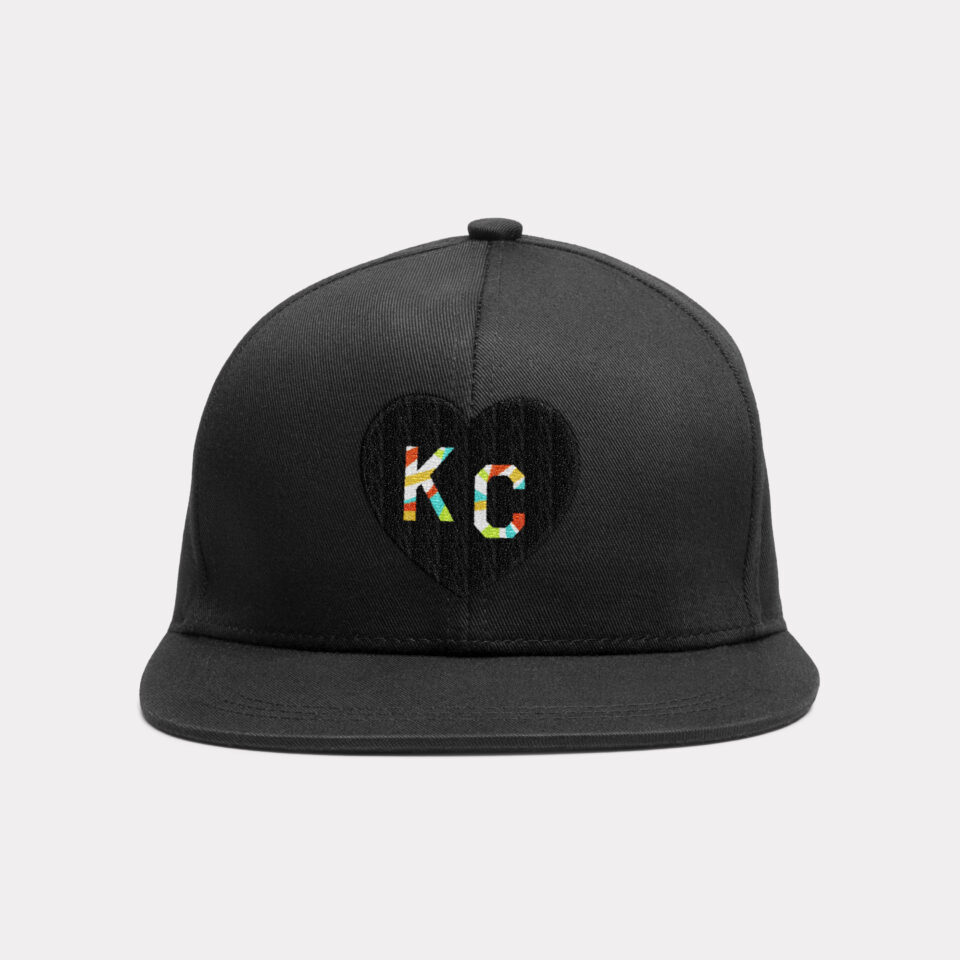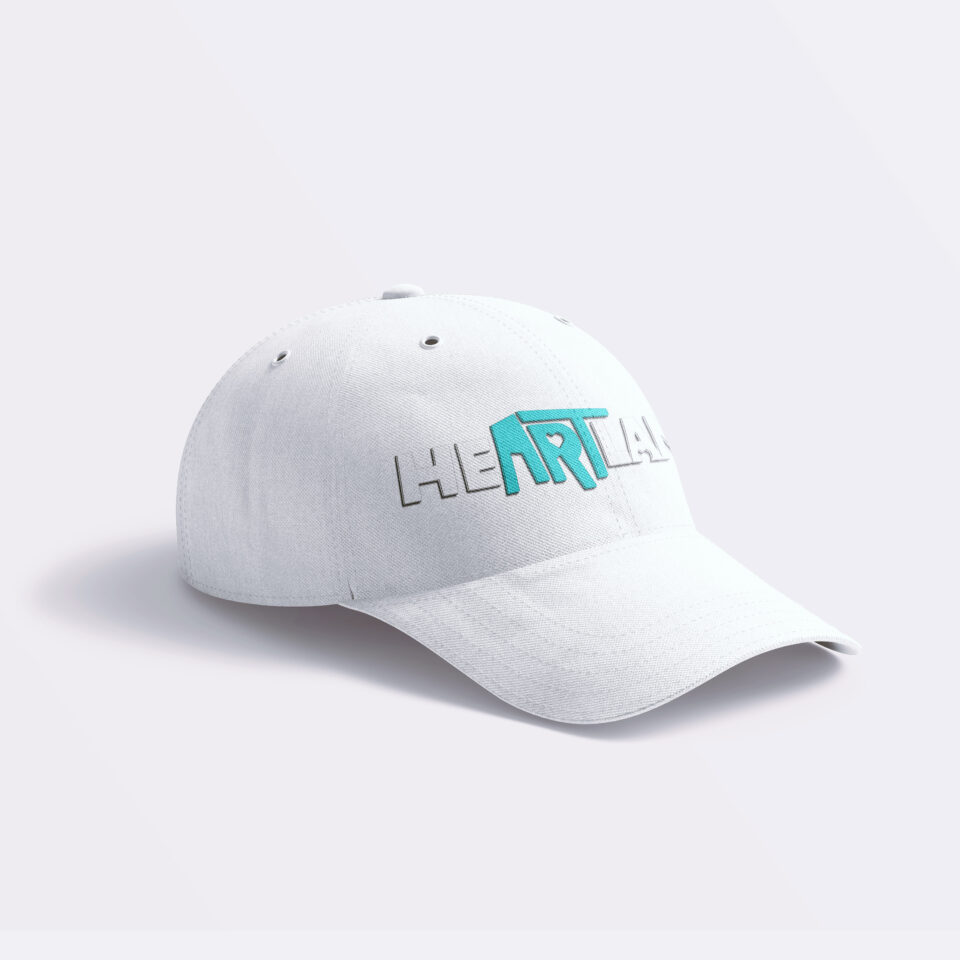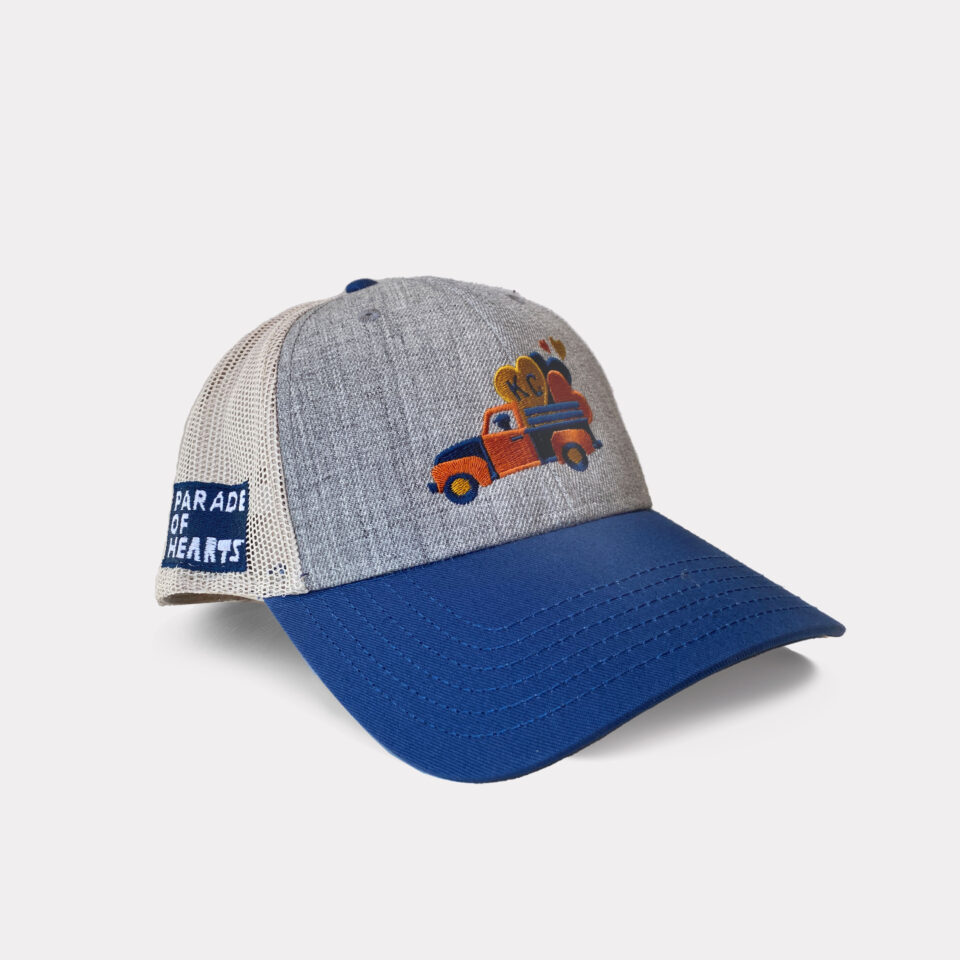 Shop Now
FAQ's
How can I support the Parade of Hearts?
Open your heart and donate! All funds raised stay in the Kansas City Region
Show your love for the artists, and share your visits to the hearts, via social media
Download the App and experience the hearts with friends/family
Support a local business while visiting the hearts and exploring the region
How long will the hearts be on display?
The hearts are on display from March to June 10th, 2022.
How can my company get involved?
Join the Parade by becoming a sponsor. Contact Jenn Nussbeck, jenn@heartofkc.org or Mary Wooldridge, mwooldridge@dimin.com
Spread the love by sharing Parade of Hearts information through your company's communication platform
Show your love by purchasing Parade of Hearts merchandise for staff gifts
Can schools and businesses get involved?
Of course! All Hearts on Deck! Together let's cover every KC Community with Hearts! Schools, businesses, families, everyone…download a heart template or use the app to create your own virtual heart to share on social media.
What happens to the Hearts following the Parade of Hearts?
Get ready KC…we have an exciting extravaganza planned for this summer! Hearts will be auctioned off to the highest bidders. Stay tuned for more details coming soon!