BACK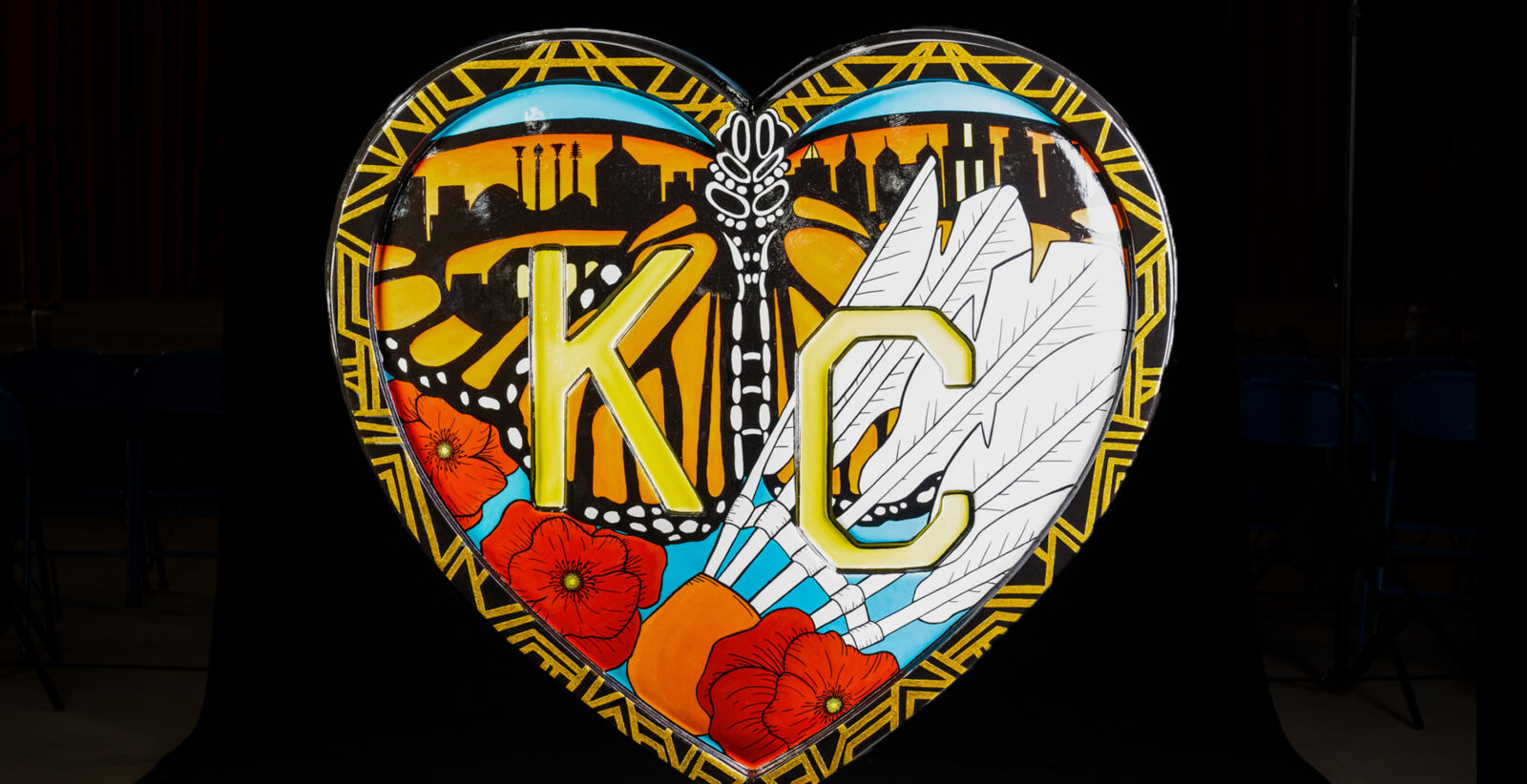 Kansas City In My Heart For-Heifer
Kathryn Messick
Parade at the K - Teal
View Artist
In many cultures throughout North America the monarch butterfly plays a significant role. In some cultures it can be a symbol for good health and a long life, and in others it can represent dreaming and sleep. In many parts of Mexico, the annual migration of the Monarch butterfly coincides with the Dia de los Muertos Festivals. It is believed that the Monarch represent the soul of loved ones coming back to visit. Using the monarch was an attempt to create a cross cultural connection and represent the beauty that Kansas City offers. The monarch butterfly is also a subtle nod to the Monarch baseball team.
Having worked with Nelson-Atkins Museum of Art for the Dia de los Muertos festival and as a member of the Teacher Advisory Board, I wanted to include a nod to the amazing artwork collection available here in Kansas City and express pride in the programming associated with the museum.
The poppies included in the design represent the ever enduring symbol of remembrance for those who lost their lives in WWI. It is meant to pay homage to the WWI Museum and Memorial.
The back of the heart is meant to represent the farmers of Missouri and how in the past we were the "Cowtown" thanks to the massive stockyards found in the West Bottoms, and the cattle drives that took place across the midwest from Canada to Mexico. The crown on the Heifer's head is a reference to both the American Royal as well as the Kansas City Royals MLB team. The mandala is a visual symbol of the cycles of growth, the harvest, the sun, and layers of soil. Finally the cow's ear tag numbered 1853 is the year that Kansas City was formally named an established city.
Heart Sponsored By