BACK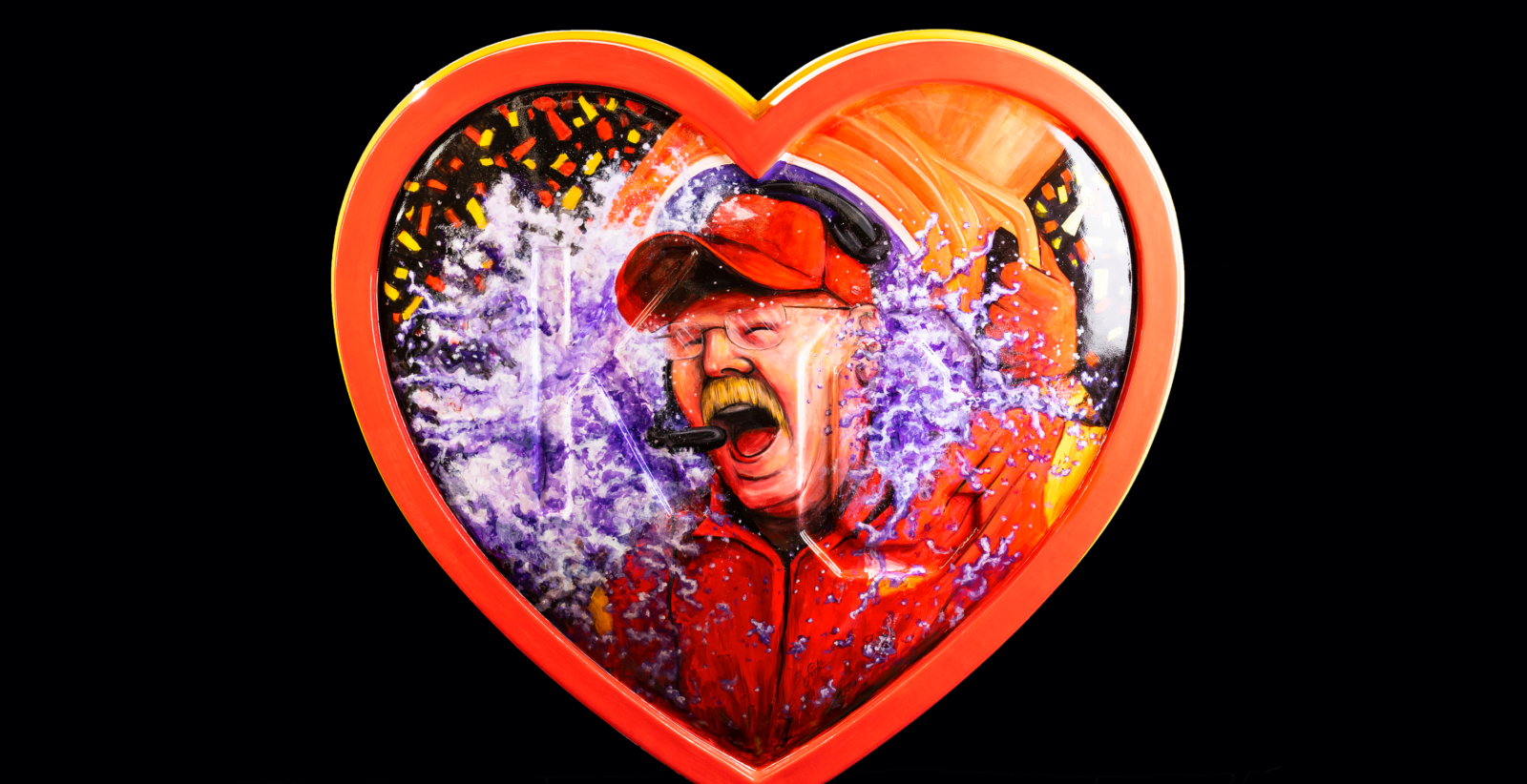 LVII World Champions
Scott Seetin
Parade at the K - Teal Zone
View Artist
My name is Scott Seetin and I have been a Chiefs fan ever since my Dad took me my to my first Chiefs game back in the late 80's.  There is something very special about watching the Kansas City Chiefs.  Whether it is cheering live in person with 80,000 fans or from the living room with family and friends.  I have so many memories watching the games and none better than winning the Super Bowls.  The inspiration for this heart is that final moment when all the hard work the players have put in chasing the ultimate goal of winning a championship becomes a reality.  It is that iconic moment when that clock hits zero and they celebrate by giving head coach Andy Reid a Gatorade bath!  
The other side is a tribute to all the passionate fans of Kansas City who love to celebrate their team with a parade to Union Station.  There is confetti from Super Bowl LVII within the painting and on the base of the heart.  What an incredible season! GO CHIEFS!
The heart is painted with acrylic paints and real super bowl confetti.
Heart Sponsored By