BACK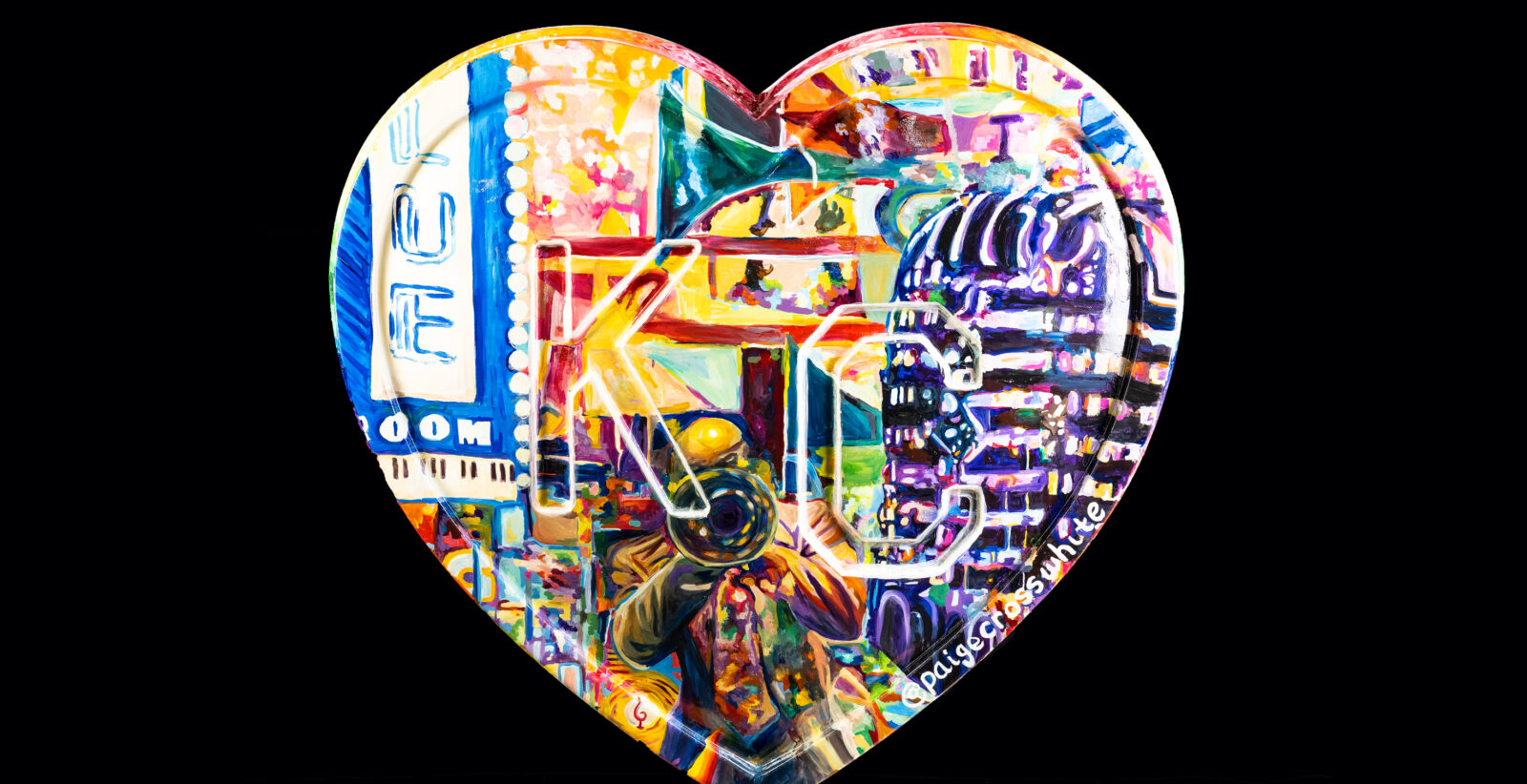 Sing Out
Paige Crosswhite
Parade at the K - Blue Zone
View Artist
Sing Out celebrates inclusivity and diversity in Kansas City. My K-6 elementary students and I collaboratively painted the heart. The content was inspired by a series of jazz pieces I created for the 100th anniversary of the 18th and Vine district and the Jackson county courthouse. It conveys anticipation, celebration, movement, magical realism, and hope within the collaged elements. It highlights the people, places and attitude I see in my city.
The inspired piece started with a giant microphone. I was commissioned to make a temporary mural for the Jackson county courthouse in 2015. It was right after start of the violence in Ferguson, MO. Steps away from the downtown KCPD station, the original mural started as social commentary to honor the voiceless and acknowledge the culturally diverse accomplishments of our hometown. The city ended up moving the piece to 18th and Vine as a permanent mural.
The heart contains instruments, musicians, and photos I took around Kansas City with glimpses of signs and great jazz spots featured in layer upon layer of imagery.
After winning the Pitch's Best Local Artist in 2020, I found my true calling as an elementary art teacher after subbing for a friend. As a teacher and role model, I believe that including others creates a magical opportunity for everyone involved. I'm grateful to be a part of the Parade of Hearts KC this year and I'm proud of everyone involved in the creation of Sing Out.
Heart Sponsored By