BACK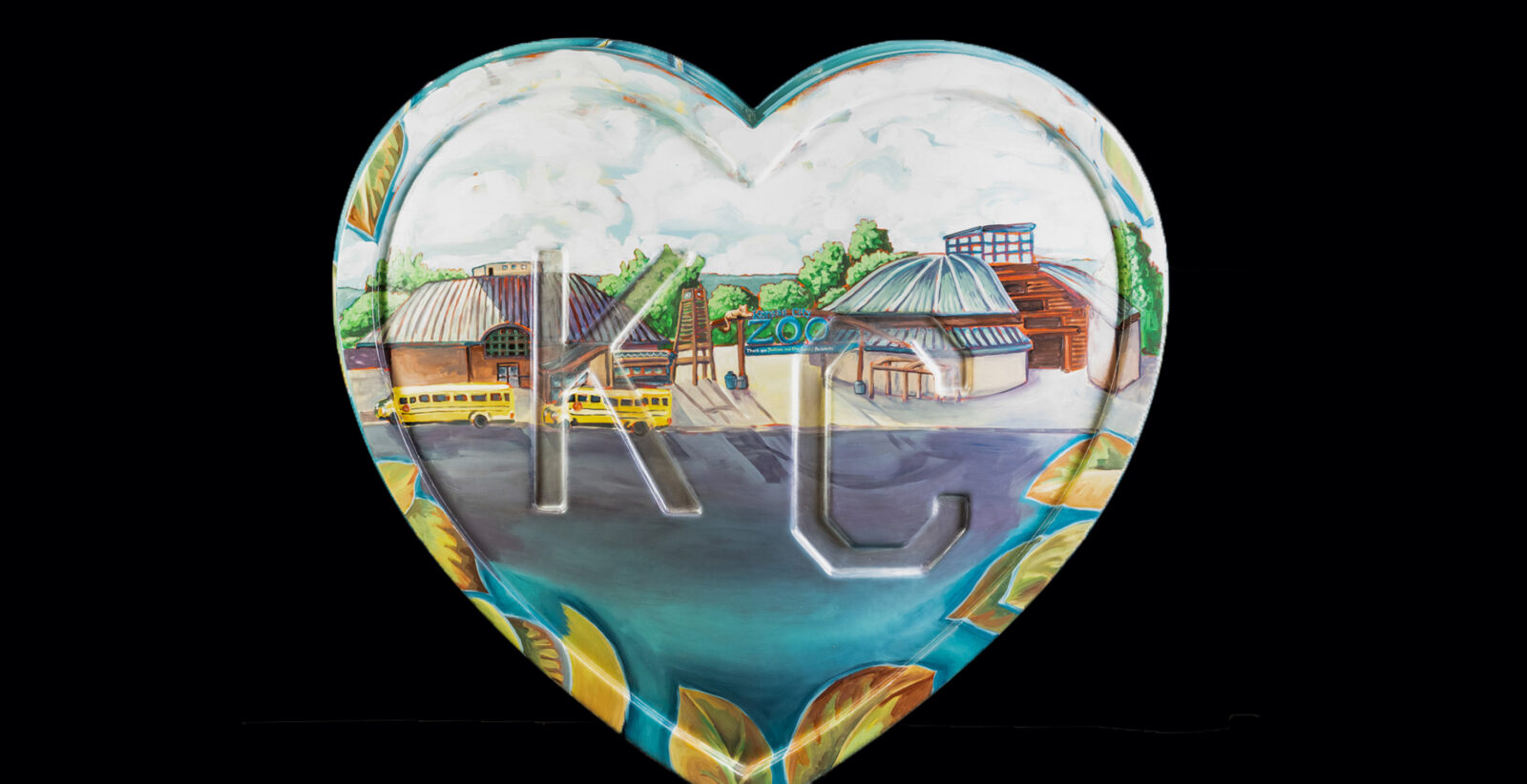 Take Me To The KC Zoo!
Ivey Zoellers
Parade at the K - Teal Zone
View Artist
This Heart will sing praises to one of Kansas City's most exceptional destinations. Our world-class zoo features over 200 species of animals, soon to be more after the installation of the brand new expansive 650,000 gallon aquarium. This new addition will spotlight 34 underwater exhibits and is set to open in 2023. Its grounds are beautifully manicured across sprawling acreage where one could spend an entire day observing creatures from around the globe. The KC Zoo has been achieving its mission since 1909 to "connect all people to each other and to the natural world to promote understanding, appreciation, and conservation." The Kansas City Zoo is a local gem and is truly the best in the Mid-West.
Heart Sponsored By