BACK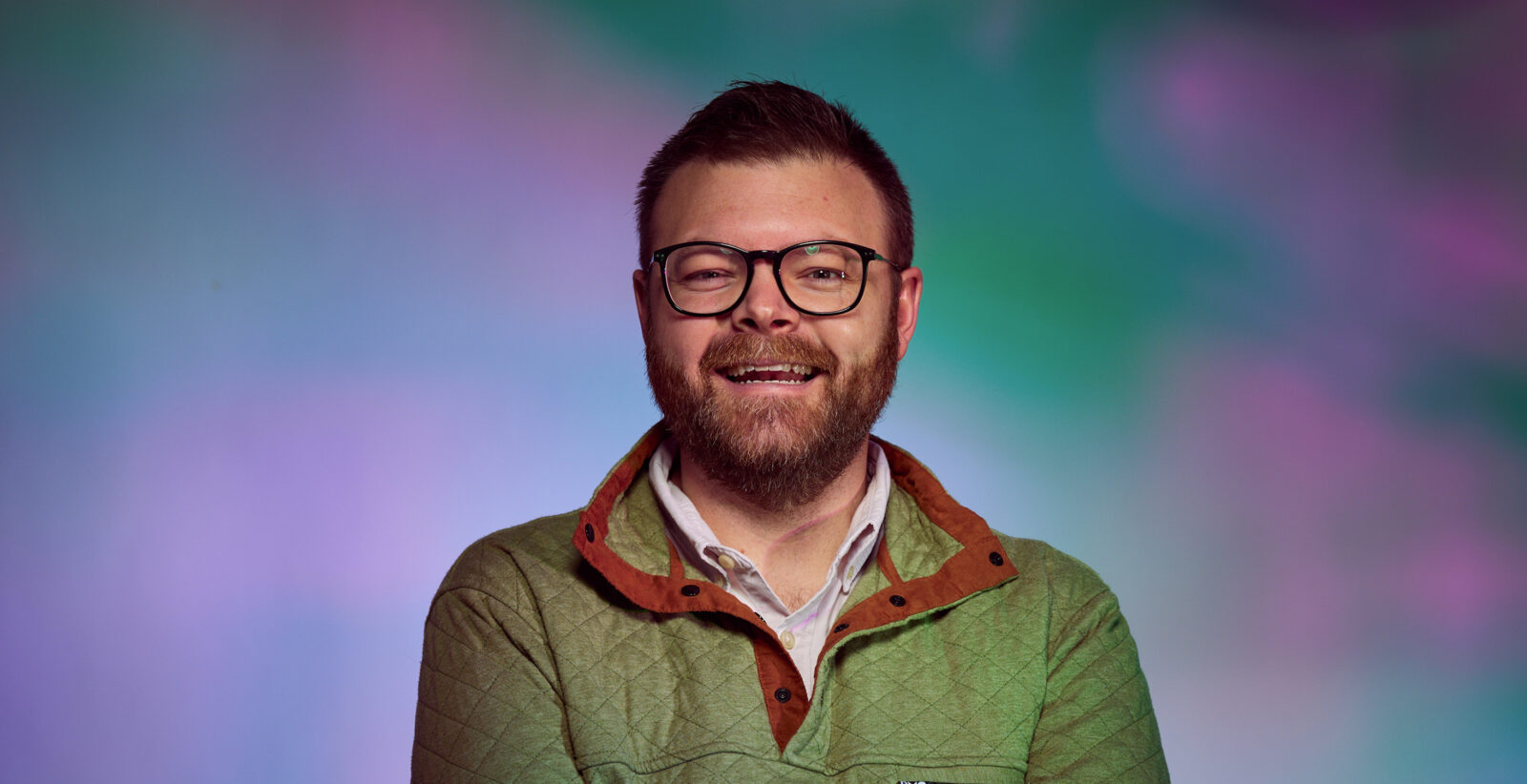 Chase Wilson + Trey Whitaker
Chase Wilson:
My name is Chase Wilson, and I am the co-artist for The Heart of The City submission. My work is often about exploring through parameters outside of my control. Whether it be a predetermined canvas or a subject driven by a collaborator. Through subject, material, or texture if find joy in learning or happening across something new and unexpected. My career in graphic design was stumbled upon at Kanas City Art Institute. This was the perfect path for me to continue to explore and push the boundaries of paper and people's perception of marketing. All while, pursuing my own art displayed in galleries around KC. Heck Yeah KC is near and dear to my own heart. My design firm Keep Pace was hired to bring the heart design to life and enhance the importance of public works employees as first responders.

Trey Whitaker:
My name is Trey Whitaker, and I am the co-artist for The Heart of the City submission. My background is in the Public Works sector of municipal government, I have been in the industry for 15 years and my passion is being a public servant. I grew up in the Kansas City Metro Area, so to be able to give back to our community through servant leadership is extremely rewarding. In 2010, I became a member of the American Public Works Associate (APWA) at the Kansas City Metro Chapter. In 2013 I volunteered for a role on the Mid-American Equipment Expo Committee, this committee hosted an equipment roadeo and training for public works operators. Since this point I have been involved in various committees at the KC Metro Chapter to National APWA. My committee involvement has been a way for me to give back to the public works industry and help grow the next generation of public works professional. As you can see am by no means an artist, but I like to build things, so to help make this idea a reality I reached out to my good friend Chase Wilson. Chase and I have been friends for 30 years and to have the opportunity to submit our design for consideration was an honor, to have it selected for this year's Parade of Hearts is extremely humbling and to get to build this design and work on this together an amazing experience.
One of our topics over the last several years at American Public Works Association (APWA) and at the chapter lever in the Kansas City Metro, has been to push the idea of Public Works Professionals as essential first responders…
What is Public Works and What are Public Works First Responders?
Public works is the combination of physical assets (i.e., streets, bridges, sewer systems, etc.), management practices, policies, and personnel necessary for government to provide and sustain structures and services essential to the welfare and acceptable quality of life for its citizens. The Public Works Industry ranges from state, county, and local agencies to supporting pseudo governmental agencies, contractors, and private companies. Public Works employees range from frontline staff to executive level, teams of skilled engineers, technicians, and specialists who respond at a moment's notice to restore important infrastructure and services when emergencies happen. The industry has traditionally worked in the background, providing significant support and meaningful work to keep communities thriving and functioning.
We oftentimes do not seek recognition particularly related to our successes. However, the men and women that work within the public works most often find gratification in knowing that doing their job means that a vast majority of the time the public does not even know we were there, or there was even an issue since such efficient and timely measures are in place For years we have positioned ourselves in this category, however; recently have felt the need to branch outside our comfort zone and bring attention to the Public Works Industry by highlighting the profession. Public works employees are vital for helping keep a pulse for what is going on and what essential infrastructure may need improvements or policies needing further refinement. The First Responder designation focuses on the idea that individuals in the Public Works Industry play an important role in the day-to-day government operations and especially during severe and hazardous weather or in times of community need.
To kickstart this indicative and highlight the vital work and public works employees, we are proposing to spearhead with the Parade of Hearts-Heart and designate it as a love letter to Public Works and their role as First Responders. Moreover, this opportunity would help build a connection with the Kansas City community. and will be beneficial to the Public Works Industry.
Furthermore, this heart is dedicated to showcasing the tireless dedication of Public Works professionals to keeping our communities safe. These men and women handle the day-to-day operations that include, life quality measures with water and wastewater, to keeping our roads safe to drive on and everything in between. When severe and hazardous weather wreaks havoc, Public Works are side-by-side with Police and Fire when responding, and traditionally are the last group to leave, ensuring restoration of delivered services are complete and available for citizens.
The APWA serves professionals in all aspects of public works and makes it an effective voice of public works throughout North America. With a worldwide membership more than 30,000 strong, APWA includes not only personnel from local, county, state/province, and federal agencies, but also private sector personnel who supply products and services to those professionals. The Kansas City Metro Chapter of APWA and its membership are the backbone of our community's infrastructure, service delivery, and keeping the public safe.