BACK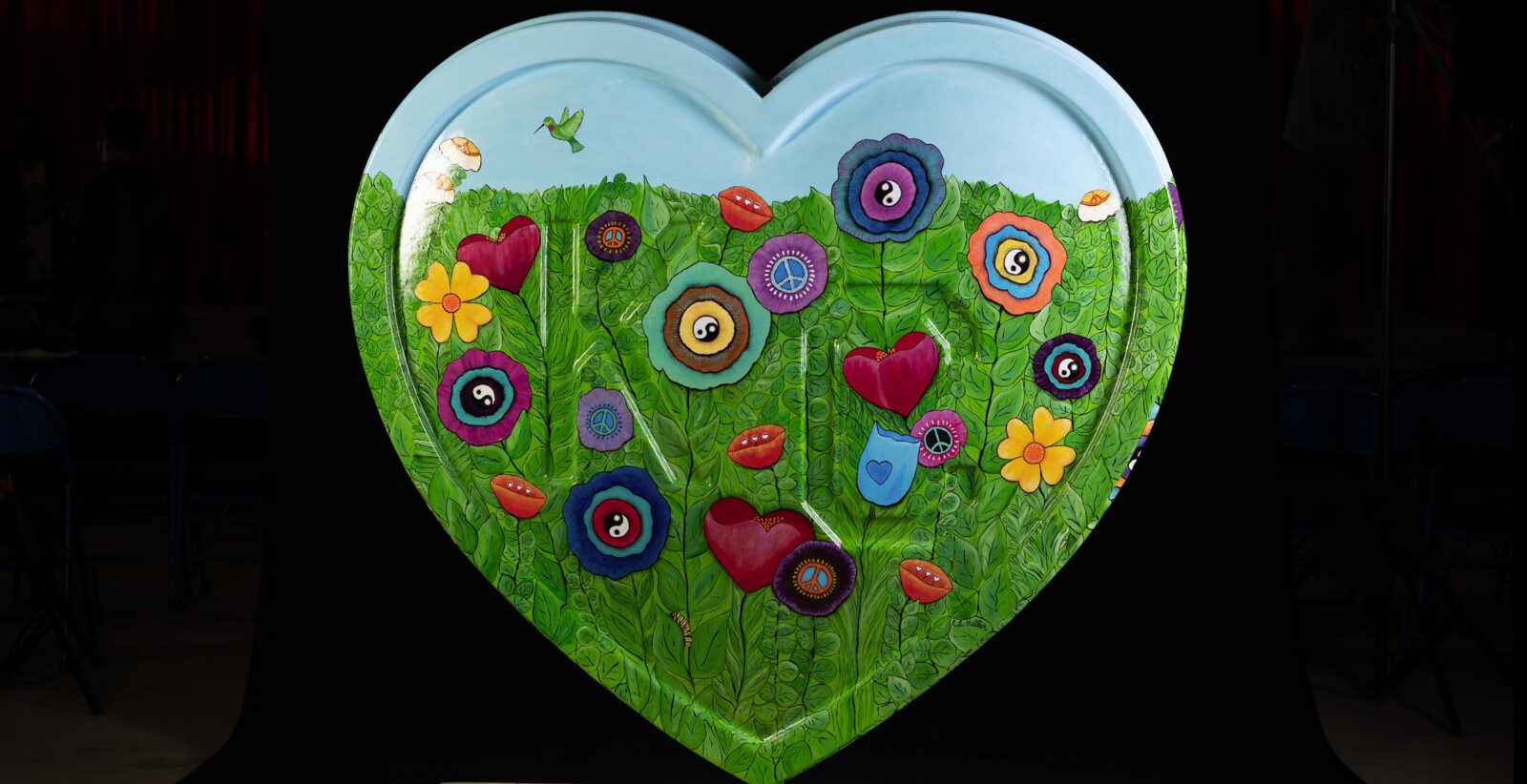 Growing Peace, Love and Harmony in KC
Cindy Heller
Downtown Kansas City, MO
View Artist
The heart is painted as a large flowering plant. The centers of the flowers are peace, love and harmony symbols. The KC is outlined on the front side.
A faux planter box (approximately 18x32x15) made from light weight fence pickets attached to the base with construction adhesive. A sign attached to planter box saying Growing Peace, Love and Harmony in Kansas City.
The base is painted to resemble brick.
Heart Sponsored By
PNC Plaza at P&L District